Gaming Arcade Automation System (GAAS)
Round Circle has developed and implemented an arcade automation system that is used by the two largest land-based operators in Lithuania: Tete-a-Tete and Unigames.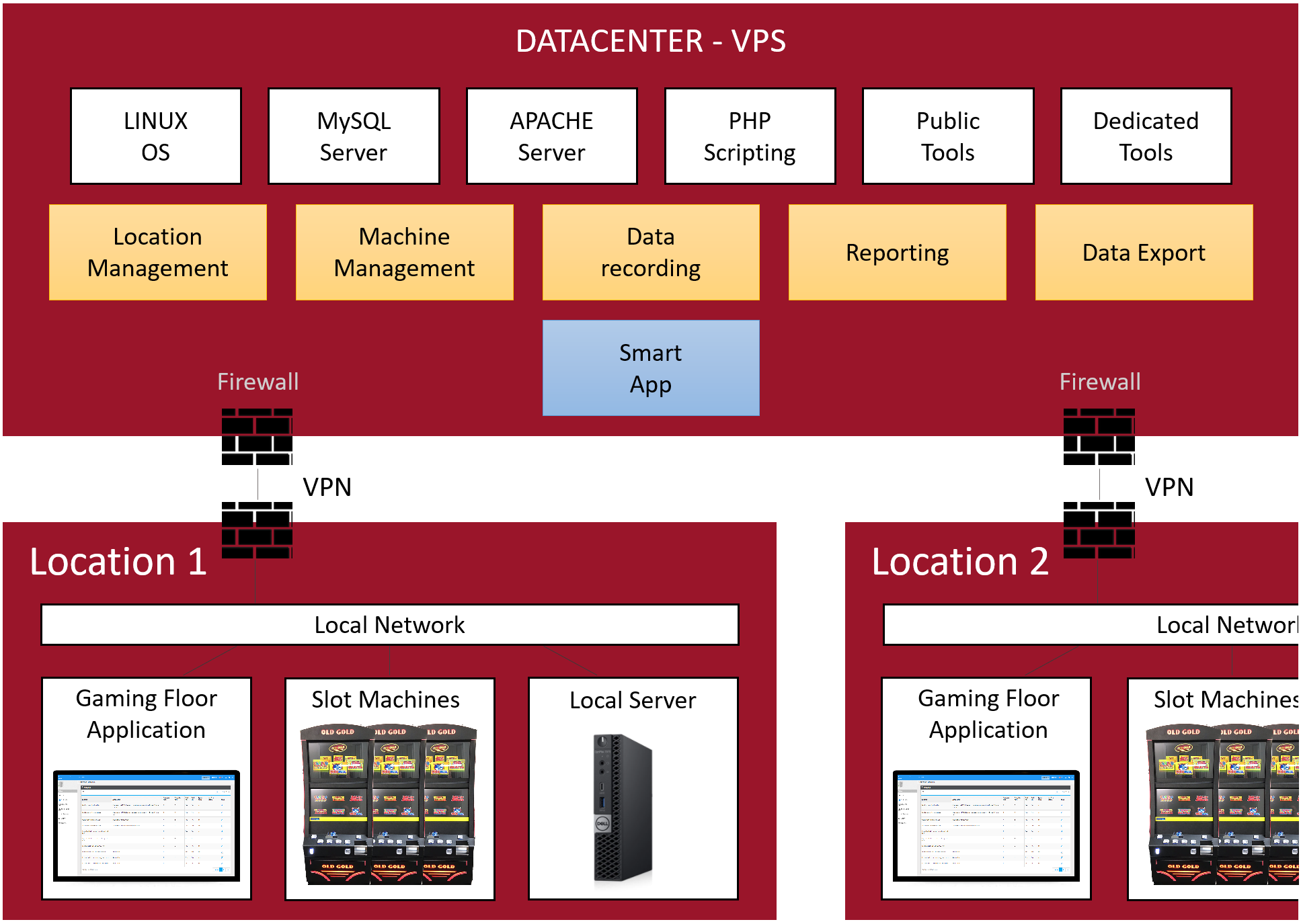 GAAS connects to gaming machines using the SAS protocol and the Novomatic protocol to exchange information. To enable this connection, a dedicated PCB has been developed by Round Circle. The data from the gaming machines are stored on Local Arcade Servers. These in turn are synnchronized with Cloud Servers.
The system software contains various components, amongst others:
Arcade management




Machine management




SMIB Management




Software management




Users & Access management




System verfication




Event management




Real-time reporting




Logging




Data exchange with Lithuanian Regulatory Authority (LAKIS)



GAAS is compliant with the regulatory requirements that will come into effect in Lithuania in November 2021.
Please use the contact form to contact Round Circle for more information on GAAS.